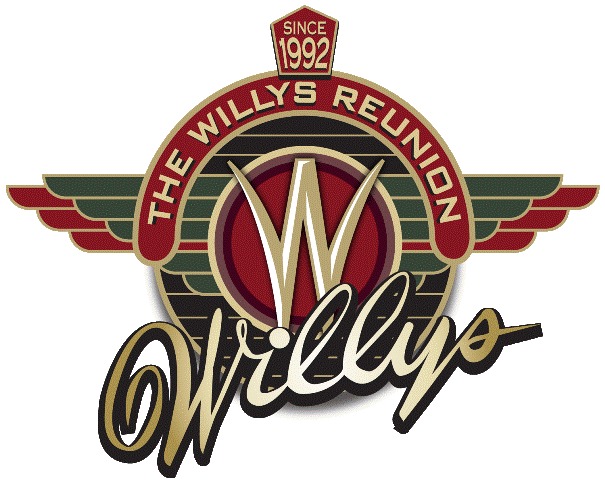 Vendors
Please support these fine vendors with all your Willys parts and product needs!
Buy - Sell Original Willys Parts
http://midwestwillys.com
(765) 362-2247
Harry & Jo Sheets
3708 S. 100 E.
Crawfordsville, IN 47933
email: midwestwillysllc@gmail.com


High Quality Calendars featuring
Willys and Jeep Vehicles
Fire Trucks and Broken Down Heros

Quality Parts & Restorations For Collectors
1946 - 1964 Willys Overland Utility Wagon, Truck, Sedan Delivery, & Jeepster
www.willysamerica.com
707-632-5258

Willys and Jeep Parts 1941 - 1986
http://www.walcks4wd.com
610-852-3110
610-852-3111 (fax)

Willys & Jeep Parts
Jeepsters, Station Wagon, CJ2A, CJ3A, CJ5, MB
732-458-3966
http://www.thejeepsterman.com

Aftermarket Jeep parts and accessories
http://www.4wd.com

Canvas & Parts
Antique Military & Civilian Off Road Vehicles
www.beachwoodcanvas.com

Ross Steering freeplay reducer
Siminoff JeeParts

1-805-365-7111

Quality Restoration Parts for
Military, Willys and Jeep Vehicles
610-286-9545
https://www.dlbensinger.com

Skin Health & Hygiene Products
http://www.gojo.com

World's Largest Jeep Parts &
Accessories Manufacturer
http://www.omix-ada.com

MD Juan Enterprises is the pioneer in machine-pressed metal parts for both military and civilian jeeps in the Philippines.
http://www.mdjuan.com.ph
Report vendor website issues or bad phone numbers
Jeep, Willys and Willys Overland are registered trademarks of Chrysler Group LLC
Text, graphics, photos, and HTML code are protected by US and International Copyright Laws, and may not be copied, reprinted, published, translated, hosted, or otherwise distributed by any means without explicit permission.